Treatment of Genital Anal warts is challenging art work thery are stuborn STD and they don't go away as easily as skin tag and moles. We have treated thousands in the past with high success rate and excellent outcome. It demands clinical experience and skill. We take them off your body one after the other. S. Arani, M.D.

Walk in for Same Day Painless

Genital HPV Warts Removal

Genital warts are stubborn STD and they don't go away as easily as skin tag or moles. We have treated thousands in the past with a high success rates and excellent outcomes. It demands clinical experience and skill. We take them off your body one after the other. Dr. Arani, M.D.

Dr. Arani, M.D.

Interview's Archive of American Television

Dr. Arani Medical Facility with technology of quick screening, specializing in STD testing (FDA Approved), Immunization, examination & treatment of the most challenging sexually transmitted diseases in our ~5000 sq. ft. facility with different department. We are 100% Private full confidential STD institution and not governmental funded clinic; we do not check your ID or SS# or verify your income for std testing. Many entrepreneurs, most Hollywood celebrities, producers, directors, corporate businessman and their partners are our patients

Genital Anal Warts Institution

of America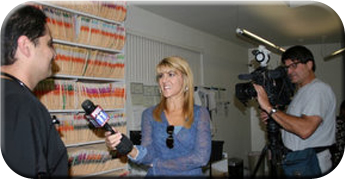 We have seen numerous cases of patients who were victims of non-prescribe non-FDA approved marketed remedies for genital warts. We strongly advice against these applications. You will risk the worsening of your condition and facing giant grape/cauliflower shape genital warts or an increasing number of them in a short period of time. HPV genital warts and Molluscum are infectious medical conditions and they need to be treated by an experienced Physician only.] "Money back guaranteed" will not reverse the damages by these so called online offered "natural wart removal remedies". 
There is no over the counter FDA approved product (such as freezing devices, adhesives, chemicals) 
Available for self treatment. Freezing away products are for plantar and common warts and absolutely not for genital warts. It may damages genital skin and may worsen your HPV genital warts and its transmission. 
TCA or other acids will kill your cells (It is not for self-treatment), we recommend that you do not apply marketed acidic product on your body for possible irreversible damages.
Trichloroacetic acid (also known as TCA) which is an analogue of acetic acid in which the three hydrogen's of the methyl group has been replaced by chlorine. It is a strong acid, comparable to sulfuric acid.
We Have Treated Patients From All Over The U.S. and The World !
Welcome

to Dr. S. Arani's Clinic web site Anal Warts Treatment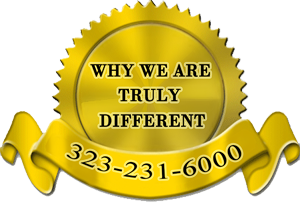 For Anogenital warts treatment. We primarily specialized and focus on treating HPV genital warts STD related condition. We don't treat any other skin condition such as mole or skin tag. Most of our patients get treated in only 1 session on the same day with our innovative technique.

Welcome to Largest walk in Clinic in Southern California
Before & After Pictures
Dr. .Arani is license and board certified Physician. He graduated from RUSM Medical School and continues His postgraduate education and training In Maricopa Medical center in Phoenix Arizona and prestigious Mayo Clinic and Hospital. He Became Board Certified in Internal Medicine and subsequently received faculty appointment from Loma Linda University , School of Medicine as Instructor of Medicine. He was later promoted to Assistant professor of medicine.

Update

News

Warning against internet "natural" remedies, oil, cream, nonprescription applications (non- fda). They could increase & worsen the patient condition by irritation & viral shedding. Do not purchase nor apply Non-FDA approved cream or oil. This will worsen your genital warts.